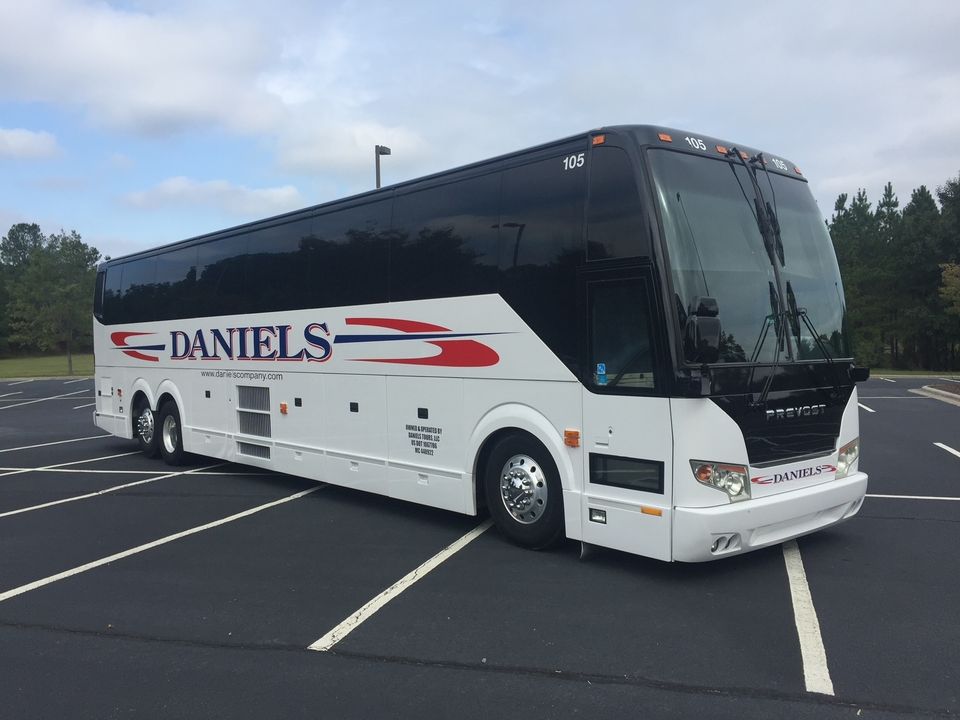 Daniels Tours is your leader in motorcoach and ground transportation. We are your number one choice solution provider specializing in charter buses, group tours, airport shuttles, sightseeing, and cruises. Regardless of your group size and transportation needs, we make chartering ground transportation easy, fun and convenient. Look to Daniels Tours as your "#1 Choice for Ground Transportation."

Weddings, Churches, Corporate groups, Schools, Universities, military personnel, and celebrities are among the many that rely on Daniels Tours to handle all of their transportation needs. Our dedicated staff members have decades of charter experience and are ready to take the stress out of planning your next event.
No matter where you are traveling, our courteous and professional team will drive you and your group to your destination safely and on time.
Contact Us to Schedule Service
Have a question about our transportation services? Fill out the information below and we will be happy to answer any questions and schedule your service!